Moderators: NinjaMama, Fanny Fligurl, Officers
CU Supporter
Posts: 1778
Joined: Wed Oct 05, 2005 9:22 pm
Location: Oakland
Thanks Letty for the last minute push to get me out on the road. I'm so glad, I'm so glad, I'm so glad I went. Curve Unit, the only way to ride. Randy
How to make a small fortune racing ... start with a large one.

Go into a corner with a little less speed and come out faster
---
Curvalicious
Posts: 7385
Joined: Thu Aug 07, 2003 6:53 am
Location: San Leandro, CA
Contact:
Awww, How Sweet. Thanks for coming out!!! It was great to have you there with us.

:cycle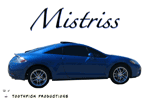 ---
NO prob Randy. I am glad you enjoyed yourself and decided not to be selfish. I am sure the guilt trip helped a little too. Looking forward to seeing you on the boards. Feel free to give us your advise of anything to do with bikes. I am glad I am not a Liar anymore.........I need to hook up and get the track books from you. The Hospital has been Insane the past few days and I am trying to get my bike ready for the track. I got my tires now I just need to get them put on...........call you soon........letty
---
---
Emerita
Posts: 4058
Joined: Thu Aug 07, 2003 1:29 am
Location: Bay Area
Contact:
hey Randy.. nice meeting you...
Desiree
2003 CBR F4i Silver & Black BABY
---